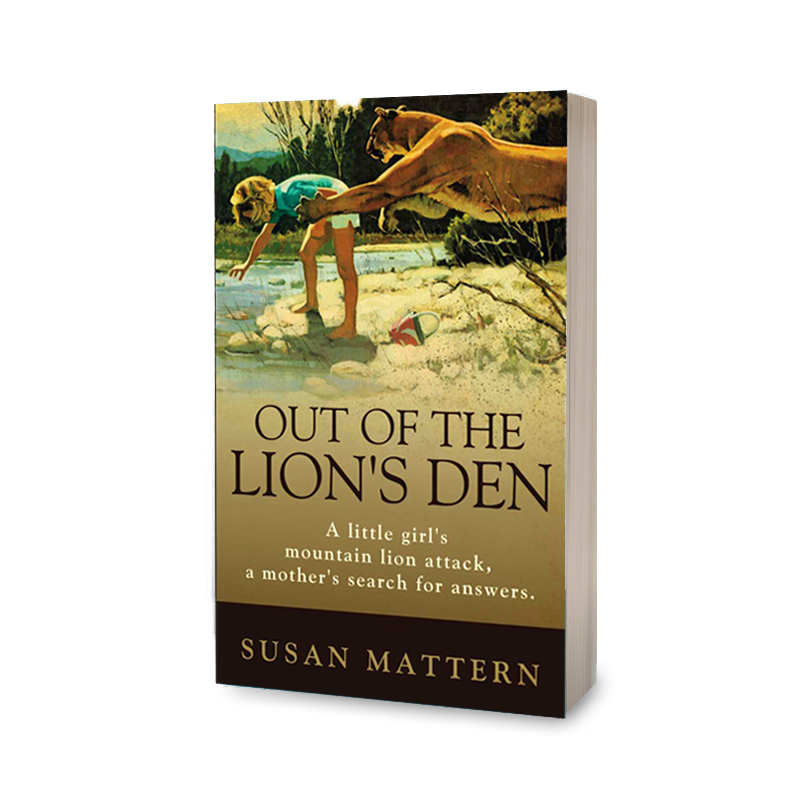 "This March afternoon is Southern California at its best. We come to this park often. It's only about 10 minutes from the coastal town of San Juan Capistrano, and about 20 minutes from our house. The rain a few days ago filled the stream and washed the sky to a deep blue. A hint of lime green covers the hills, and orange poppies dot the hillsides by the thousands, shimmering in a slight breeze.
Laura's hand wiggles out of mine. "Can I look for tadpoles now?" She takes a step away from me and bends over the water. Her straight blond hair covers her face as she looks down. She won't be distracted by anything.
Over the whisper of the water, I hear the chirping birds and the low hum of a thousand insects. An odd rustling sound makes me turn, and out of the corner of my eye, I see a large tan dog running directly at Laura. I see the muscles rippling as it runs, the short round ears, the huge velvet paws.
By the time I realize it's a mountain lion, the creature has reached Laura and grabbed her by the head. Even as my hand reaches out, even as I stumble toward her, I know I'm too late."
— Excerpt from Out of the Lion's Den by Susan Mattern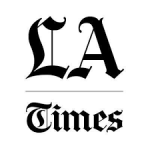 Read the 1986 Los Angeles Times headline coverage of the mountain lion attack on 5-year-old Laura Small.
"Mountain Lion Mauls Girl at County Park in Unprecedented Attack." Click here to read the full article.
March 24, 1986 | KRISTINA LINDGREN | LA Times Staff Writer
"Susan Mattern has written an amazing memoir of her five-year-old daughter's attack by a mountain lion in an Orange County park, her daughter's near miraculous recovery, and the ensuing legal battle to hold county park officials accountable for negligence. For a story of the indomitable human spirit for survival, hope against all odds, and an indefatigable determination to see justice done, few books have done justice to one of these human dramas. Mattern manages all three in a relentless narrative of emotions lived on the edge."
— Reid Champagne, author of An American Walkabout
and the blog, "Always and Forever, A Widower's Journey."
" . . . a multi-dimensional book covering the family dynamic and how it changes through the years. The author asks a lot of questions about the meaning of life and God's place (if any) in her life."
— Amazon Review,
Verified Purchase
Out of the Lion's Den is "a brave, honest, and intimate book that gives the reader an inside view of a very public event that many in Southern California will remember."
— David Baron, former NPR science correspondent and author of The Beast in the Garden
Once started, I could not drop the book until I finished it. [Then] I had to read it again. [T]his book is about hope in the face of the seemingly insurmountable and very powerful systems (political, social, and economic). It is a David and Goliath story. This book can help in letting us know that we are capable of unleashing incredible forces within us to win the battle. We may get bruised on our way, but we can still build a better world. We can collectively come "Out of The Lion's Den". 
Godfrey Nzamujo, Director, Songhai Center; Republic of Benin, Africa
"Susan Mattern genuinely recounts her search for answers in court and her search for ultimate truth in her heart. If you've never questioned your faith, this book is the splendid guide as you look through the eyes of a family's pain and hope. If you've already experienced moments of doubt, then this book is a kindred spirit that beckons you to share the journey."
— Paul J. Levesque, Associate Dean and Professor of Religious Studies, California State University Fullerton
"OMG I love this book. It is heartbreaking, and sweet, and uplifting all at once. It is also beautifully written. Books don't usually make me cry, but this one did. And there is scandal and intrigue too!"
— Amazon Review,
Verified Purchase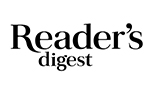 12 STEPS YOU SHOULD TAKE TO HEAL FROM A TRAUMATIC EXPERIENCE
Click here to read Susan Mattern's full interview with Readers Digest on recovering from a traumatic experience.
HOW I TURNED AWAY FROM ALCOHOL—AND GOD—TO LIVE A BETTER LIFE
Click here to read the article.
Additional Out of the Lion's Den Coverage includes:
ThirdAge.com
Focus on Women Magazine
The Grindstone
Hitchedmag.com
AdvancingWomen.com
SeniorOutlookToday.com
MotherhoodMoment.com